Woodhouse Chevrolet EV Shopping Guide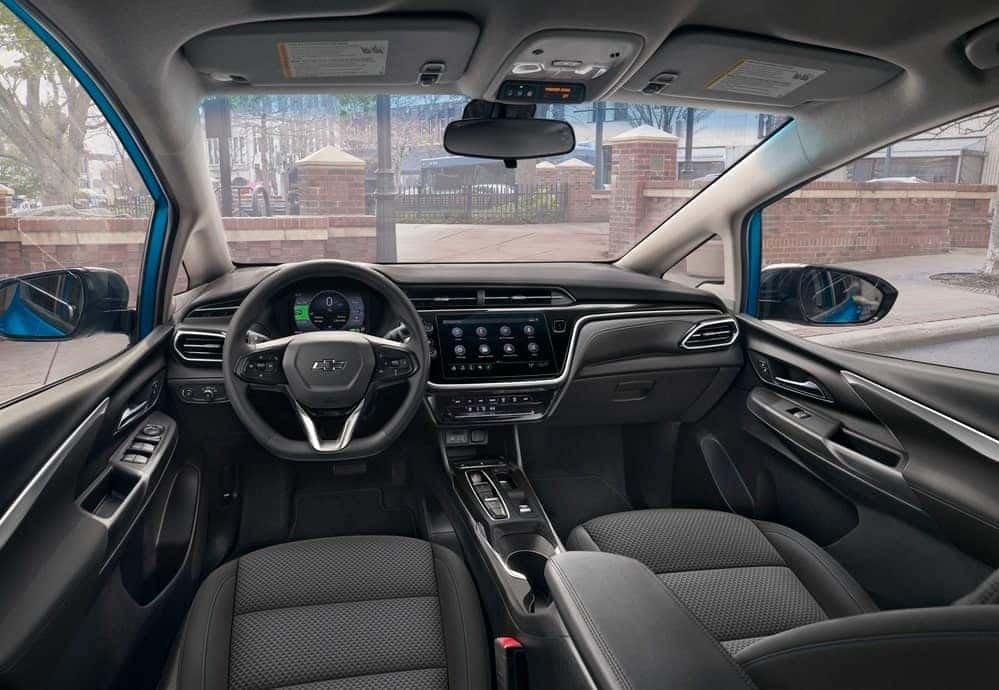 If you're in the market for a new vehicle that is fuel efficient or eco-friendly, consider electric cars from Woodhouse Chevrolet. We have an amazing inventory of electric vehicles, and our sales team is available to assist you with shopping for an EV. Contact us or visit our dealership if you would like to learn more about vehicles we have for purchase, or if you would like to schedule a test drive at Woodhouse Chevrolet.
2022 Chevrolet Bolt EV
One of the electric vehicles we have available is the 2022 Chevrolet Bolt EV, with a FWD drivetrain, automatic transmission, and an estimated electric range of 259 miles on a full charge. This EV is engineered with a powerful electric drive unit engine which produces 200 horsepower and 266 lb-ft of torque.
In terms of battery and charging systems, the 2022 Chevrolet Bolt EV has a lithium-ion propulsion battery, with 12-volt battery rundown protection. This electric car also has a capable onboard charging module, with Level 1 and Level 2 at-home or on-the-go charging options, as well as DC Fast Charging capability from over 40,000 public charging stations.
2022 Chevrolet Bolt EUV
The 2022 Chevrolet Bolt EUV has an electronic precision shifter with one-pedal driving mode, a lithium-ion propulsion battery, and performance ride and handling suspension.
With a total range of 247 miles, it's no secret as to why electric vehicles like this one are a highly sought-after alternative to gas vehicles. The power of electric is on full display with the electric drive unit engine, yielding 200 horsepower and 266 lb-ft of torque.
Pre-Order the First-Ever All-Electric Chevrolet Silverado
Chevrolet is proud to introduce their newest achievement in sophisticated and advanced engineering, the Chevy Silverado EV, a first of its kind all-electric Chevrolet truck. This exciting new model is hotly anticipated and guaranteed to deliver the strength and power of Chevrolet trucks, coupled with the efficiency and aerodynamics of electric vehicles.
The new Silverado EV has a GM-estimated range of 400 miles on a full charge, is capable of producing over 660 horsepower and 780 lb-ft of torque and possesses 10,000 lbs. of max towing capacity.
Speak with a member of our sales team to reserve the new Silverado EV, or any of our other electric vehicles today.