Shop from Home with Driveway Delivery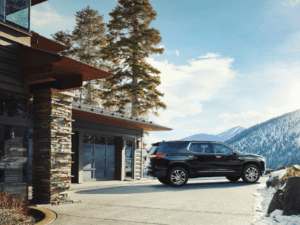 Driveway delivery is the perfect option for introverts, the health-conscious, or busy parents. You don't have to make a long trip to the dealership when you already know exactly which vehicle you want. You can buy your next new car without ever getting out of your pajamas.
How it Works
Step 1: Select Your Vehicle
Our inventory can be easily accessed online and you view all of the specs of your favorite models. When you know what you're looking for, you just need to select the "Start Buying Process" button.
Step 2: Create Your Deal
If you have a trade to make, you can estimate its value on our website, too. Then, choose your finance or lease options.
Step 3: Schedule Your Delivery
Choose the day and time for your new vehicle delivery, and our dealership professionals will be happy to stop by. Upon arrival, you'll be able to sign the paperwork and drive off into the sunset.
More About Buying at Woodhouse Chevy
At Woodhouse Chevy in Missouri Valley, we believe in giving our customers as many choices and as possible. If that car shows up at your door and it's not the best fit, all you have to do is decline, and we'll take it back to the lot.
We hope to find you a vehicle that works for you – and in a way that works for you. If this takes home delivery, phone calls, or other ways of working out the deal, we are going to do whatever we can to accommodate you. Visit our website to see your available option and to get started with us!