How to Find the Right Car Dealers in Iowa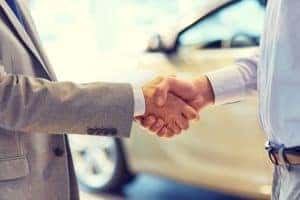 There is no shortage of car dealers in Iowa, but there aren't many that are worthy of your time and money. Woodhouse Chevrolet Buick is one of those few car dealerships in Iowa that makes that cut.
Finding the Best Car Dealers in Iowa
Most car dealerships want you to visit, buy an overpriced car, and then leave them in your rearview mirror. However, a few dealerships, like Woodhouse Chevrolet Buick, would much rather keep you as part of their network than as a one-time customer.
A good car dealer is going to be more than just a dealership. They need to have a full finance center to help you learn your payment options as well as a service center for when disaster strikes. Car dealerships that lack these things are typically not worth your time.
Why Woodhouse Chevrolet Buick is One of the Best Car Dealers in Iowa
Woodhouse Chevrolet Buick is more than just a car dealership; it is a full automotive center for both car buying and vehicle service.
For example, if your Chevy Traverse breaks down, you can bring it over to our service center to receive premium Chevy service. When you choose Woodhouse Chevrolet Buick for your next car, you are going to enter a network of automotive care.
Our finance center will even help you out by valuing your trade and helping you budget your payments.
When you are looking for a good car dealership, you want one that is going to handle a bit of everything. From our wide array of vehicles in our inventory to our service center that will get you back on the road, Woodhouse Chevrolet Buick is here to serve you.