Chevy Tech Tips: How to Connect to Chevy Wi-Fi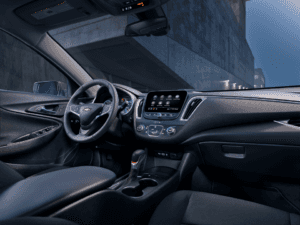 Drivers wondering how to connect to Chevy Wi-Fi can trust our expertise here at Woodhouse Chevrolet. We know our new Chevy vehicles inside and out, so we have plenty of tips and tricks to help you get the most out of the high-tech features your vehicle provides. Don't hesitate to contact us if you have questions about your Chevy vehicle.
How to Connect Your Car to Chevy Wi-Fi
Many new Chevrolet models have the capabilities to utilize 4G Wi-Fi with Chevy MyLink. After an easy setup process, you can stay connected without using the data from your mobile phone. Here's how to get started:
Go to the Settings on your vehicle interface and select "Wi-Fi."
Then select "manage Wi-Fi networks." After the purchase of a Wi-Fi plan, it will show here as your available hotspot.
Select your vehicle's hotspot and it will provide a default password.
Then on your mobile device, go to "settings," then "network," then "Wi-Fi."
Simply select the vehicle's hotspot, type in the password, and you're good to go.
Using Chevy MyLink
With Chevy MyLink, not only can you use the Wi-Fi, you can access a whole host of other advanced features. This includes:
Smartphone connectivity for calls, texts, and music via Android Auto™ or Apple CarPlay®
3-month complimentary trial of SiriusXM radio
Teen driver features to monitor your teen even while you're not in the car
Verbal text alerts
If you're still having issues with your vehicle Wi-Fi or anything else, come see us at our Omaha Chevrolet service center. We look forward to working with you.