Chevy EV Service Tips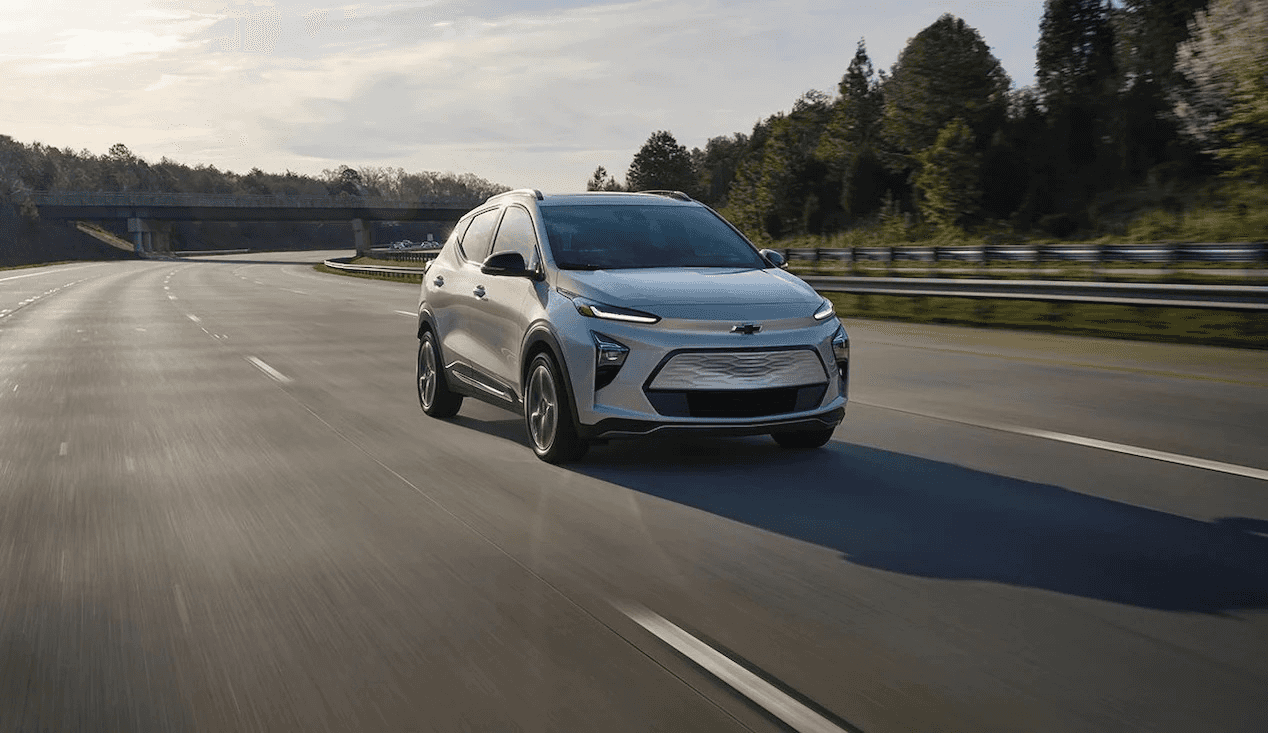 Getting Chevy EV service done right on your Chevy electric vehicle or EV is the best way to get the most out of your ride. Whether you're new to EVs or not, this quick overview will get you up to speed on what it's like to be the owner of an EV.
What Are the Benefits of EV Service?
The major benefits of keeping your EV serviced by a Chevrolet dealer near me are increased efficiency, reliability, and safety. This happens because damaged, worn, or missing parts get fixed or replaced before they start causing chronic problems in your vehicle.
You get better

reliability

and

safety

because routine checks of the brakes, engine, and transmission ensure they're in good condition

Efficiency

stays high because damaged or worn parts are replaced before they cause problems
Prolonged

usefulness

and increased

car

value

are a result of regular service because a car with a robust service history is worth more in resale
At Woodhouse Missouri Valley locations, you get great service from our certified technicians who specialize in all things Chevy. We take pride in giving our customers quality service that keeps their vehicles running smoothly.
What Is EV Service?
An upside of owning an EV is that they are easier to maintain than a gasoline vehicle. This is because there isn't a combustion engine that requires engine servicing such as oil and filter changes and regular replacement of components such as spark plugs or timing belts.
The battery-powered drivetrain of an EV doesn't actually require that much maintenance. The EVs you'll find at a Chevy dealership Omaha location are each powered by a battery pack and electric motor that's been designed to function throughout your vehicle's lifespan without needing any servicing. Unless something unusual occurs, your EV powertrain shouldn't require any maintenance or servicing.
The rest of the car functions pretty much the same as any other. That means the tires, brakes, suspension, AC, and transmission still need regular inspections, replacement, and fluid flushes.
Some common types of EV service:
Brake checks and brake fluid replacement

Power steering and drive shaft inspection

Cabin air filter replacement

Battery coolant level checks

AC recharge
EV Service at Woodhouse Chevrolet Service Center
At Woodhouse Chevrolet in Missouri Valley, IA, our friendly staff and experienced technicians are waiting to help you keep your EV on the road and in great condition. Drop by today to see what EV service can do for your vehicle!